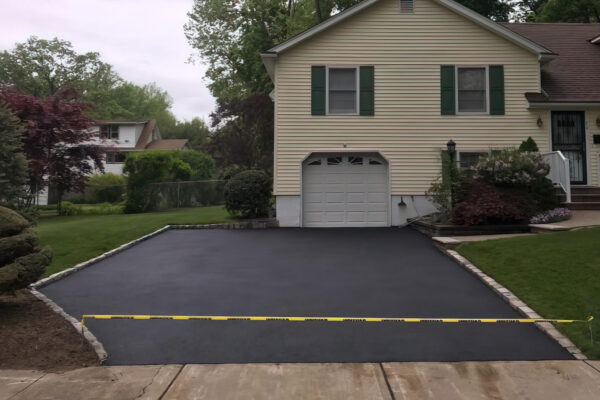 Asphalt, a sturdy, durable, and cost-effective material, is a popular choice for driveways across the globe. The striking blend of longevity and aesthetic appeal makes asphalt driveways common in residential and commercial spaces.
To comprehend why asphalt is an attractive choice, it is important to delve into the composition of asphalt and understand the standard installation process.
Composition of an Asphalt Driveway
Asphalt, in its most basic form, is a mixture of two primary components: aggregates and binders.
Aggregates typically constitute about 95% of the total asphalt mixture, comprising small stones, sand, and gravel. They provide strength and durability to the pavement structure, combating the wear and tear caused by traffic and weather elements.
This type of asphalt composition is what our asphalt contractors in Long Island lay for customers.
On the other hand, the binder is a black, sticky substance derived from crude oil known as bitumen. This binder, which accounts for the remaining 5% of the mix, is crucial in holding the aggregates together, providing the smoothness and resilience that asphalt is known for.