Doorsteps Long Island
We are doorstep repair and doorstep renovation specialists for Long Island. We work with masonry stone, brick, flagstones and more.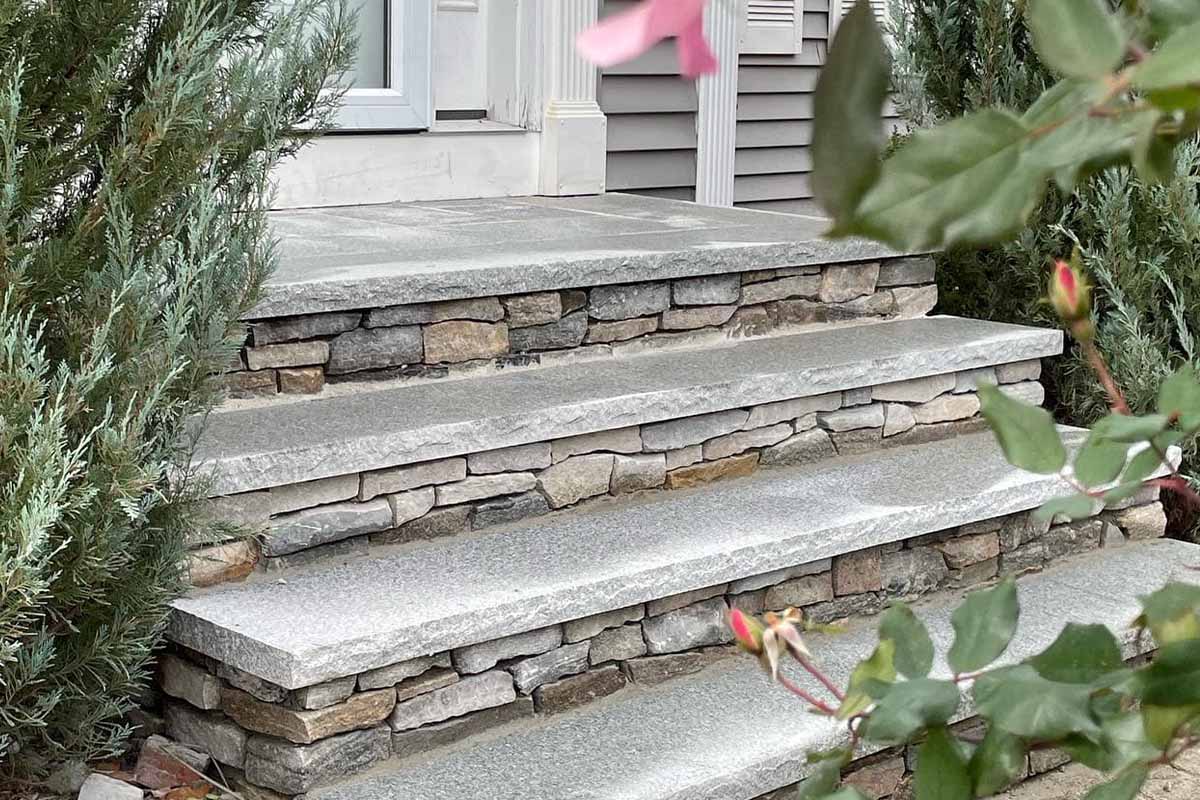 Front and Back Door Step Renovations Long Island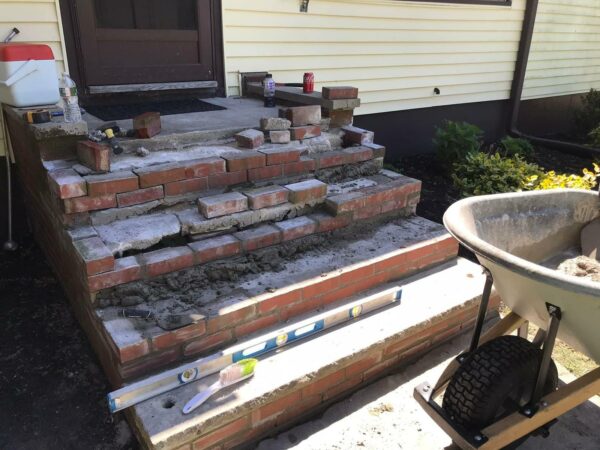 Is your doorstep worn down, unsafe or are you thinking of changing the overall appearance of the entrance to your home? Why not call the doorstep renovation and repair specialists at Fairpave Home Improvements for a free no, obligation estimate in Long Island?
Front door steps are the steps that lead up to the main entrance of a home. They are typically made of durable concrete and natural stone and are designed to provide a safe and secure way for people to enter and exit the home.
Front door steps can be built in a variety of styles and shapes. The design choices for a front door step include square steps, round steps, semi-moon-shaped and rectangular shapes. We can create multiple tiers if the driveway is significantly lower to accommodate the height difference.
Step structures that are raised to a significant height are often referred to as stoops which is from the Dutch term Stoep. We work with all types of stoops and steps at the front, back or side of your home.
We offer options from repairing your step and restoring its original condition to rebuilding and redesigning the entire step area for you.
To learn more or to get a free estimate for replacing your doorstep in Long Island, call Fairpave Home Improvements on (631) 290-0205 today.