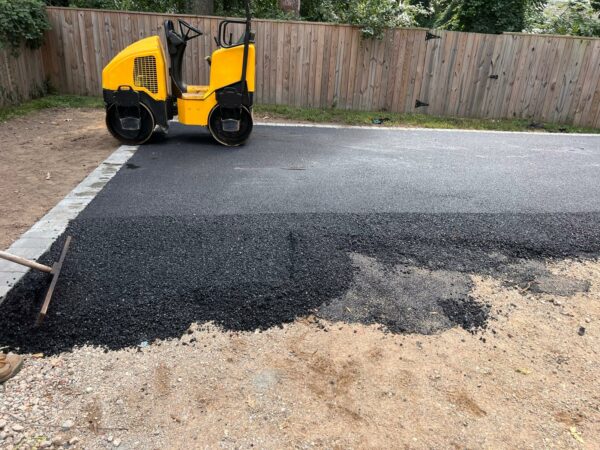 Here is a look at how the team at Fairpave Home Improvements installs an average asphalt driveway in Long Island.
Site Preparation: The process begins with area where the driveway will be installed. A contractor typically uses heavy machinery to dig to a stable subsoil level which is around 10 inches on average with our new installations
Grading: The next step involves grading the driveway area for proper drainage. The ground should be sloped away from the structure and towards the street to prevent water from pooling on the driveway or damaging the building structure. If the grading does not allow us to direct the surface water off the driveway, we can fit in drainage channels or similar to compensate.
Sub-Base Preparation: This is one of the most critical steps in the process, where a layer of crushed stone is laid and compacted to create a stable base for the asphalt. The sub-base provides the load-bearing capacity of the driveway and provides a frost barrier to reduce winter damage caused by freezing and thawing.
Binder Layer: Once the sub-base is ready, a layer of binder, a hot asphalt material with a high percentage of bitumen, is applied to ensure a strong adhesive bond.
Asphalt Installation: The final layer is the asphalt itself. It is typically poured onto the binder layer while still hot, and then spread evenly using a paving machine. Once the asphalt is laid, it must be compacted using a roller machine to remove any air pockets.
Curing: After installation, the driveway must be allowed to cure for a period, often for a few days, before it can bear any heavy loads.
If you would like a free estimate, you can call our team on (631) 290-0205 or visit our asphalt driveway services for Long Island for more details.