Driveway and Walkway with interlock pavers in Centereach
Town / Area:
Centereach, NY, USA
Type of work: Interlock Pavers, Masonry Walling, Walkways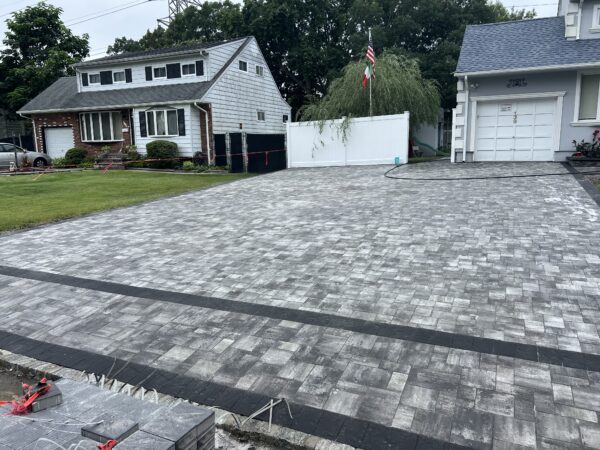 Work Summary:
Another installation completed by Fairpave Home Improvements. This job was a new driveway and patio installation which we completed for clients in Centereach, NY. You can learn more about our paving and masonry services in Centereach or call our contractors (631) 290-0205 for a free estimate.
Excavated and removed area, Removed walkway, Extended driveway, Dug 10 inches
Paved apron, Laid interlock pavers