Asphalt Driveway Installation in Ronkonkoma, NY
Town / Area:
Ronkonkoma, NY, USA
Type of work: Asphalt, Interlock Pavers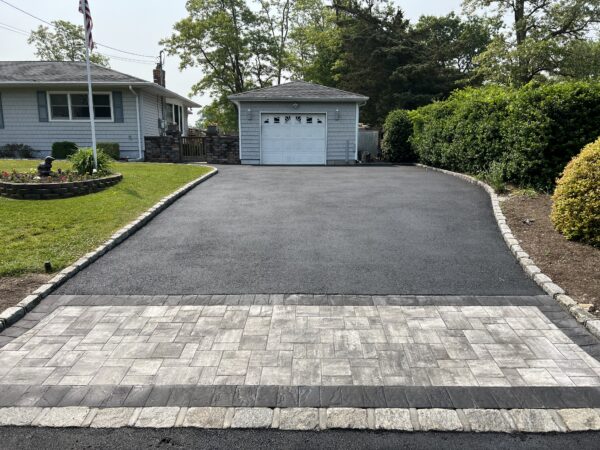 Work Summary:
Here is a new driveway construction completed by Fairpave Home Improvements in Ronkonkoma, NY. We fitted a new interlock paved apron entrance and put in a new asphalt surface over the rest of the driveway. Bordering was done using a granite stone curbing.
Excavated and removed area, Removed walkway, Extended driveway, Dug 10 inches, Installed new base foundation of modified stone base, Machine compacted and rolled, Machine rolled the surface, Machine vibrate compacted the surface
New asphalt driveway, Paved apron